Join the Mottainai Run 2018 to raise funds for children who are orphaned and handicapped by traffic accidents with AEON MALL Long Bien.
On the occasion of the 88th anniversary of the Vietnamese Women's Union and the 45th anniversary of the Vietnam-Japan diplomatic relationship, the Vietnamese Women's Newspaper, the Voice of Vietnamese Women's Union co-organized and AEON Mall Long Bien Shopping mall co-sponsored to organize the Mottainai Day: "Give love – Receive happiness" for children, who affected by traffic accident. The Mottainai Day will take place on 13th October, 2018 at the walking space of Hoan Kiem Lake, Hanoi. It is also the first year that the "Mottainai Run Contest – For Disadvantaged Children" is held.
Information about the Mottainai Run:
•Location: Run around the Hoan Kiem Lake (the starting point and finish at the area in front of Ly Thai To Monument).
•Time: from 6h00 to 9h00 on Saturday (13th October 2018).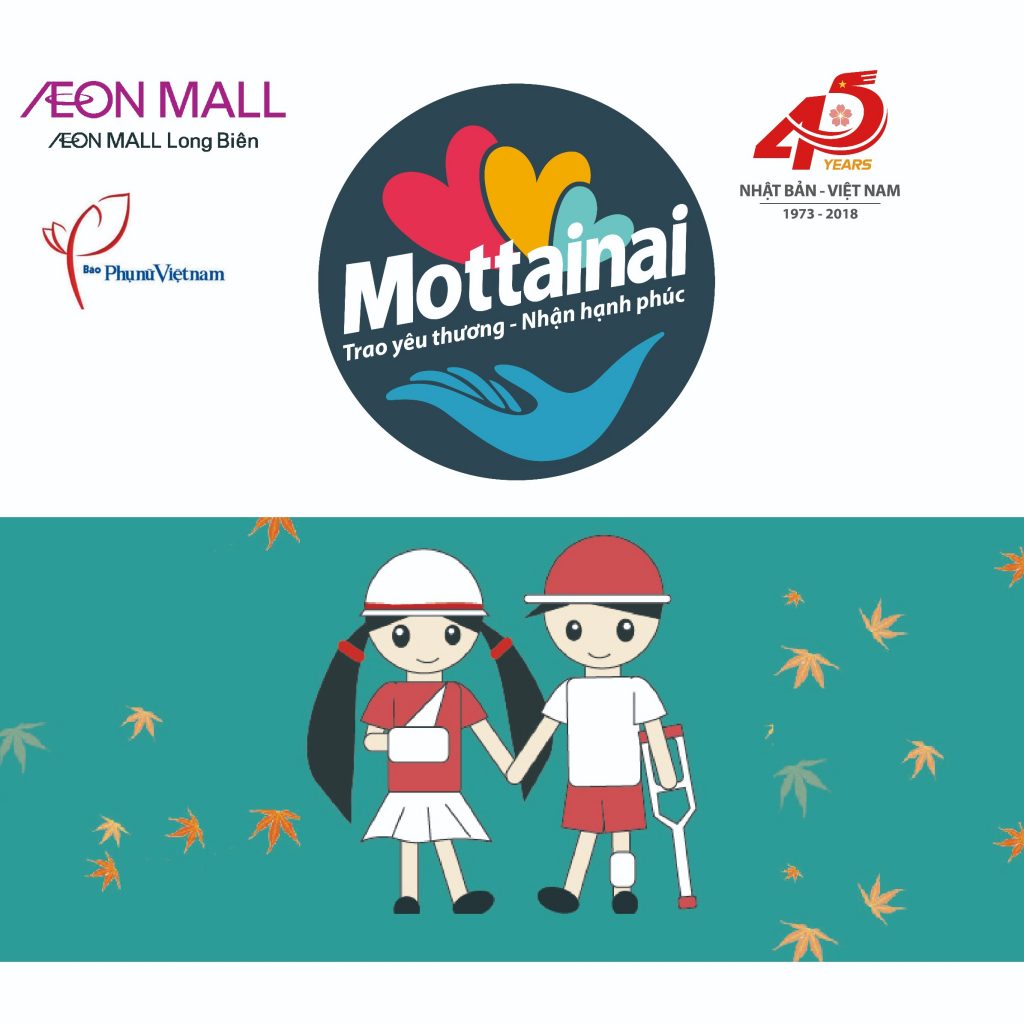 How to join Mottainai Run:
Online registration: https://mottainai.com.vn/mottainai-run-dang-ky/
Distance Vietnamese athletes
Challenge Run 5,3km 50,000 VND
Fun Run 1,75km 50,000 VND
Note: BTC does not charge for participation fee, the amount of 50,000 VND is the minimum contribution from Mottainai Run participants, all contributions from this source are transferred to Mottainai Fund
Some notes about Mottainai Run:
•Participants of this competition will be registered for comprehensive coverage for all injuries during the course of participation.
•Children can also join the program. Children over 10 years of age can register themselves, children under 10 years of age should be supervised by a parent or guardian.