The Earth Hour campaign was held over the years has inspired and encouraged millions of people to support and participate. This year, in response to the Earth Hour campaign, AEON MALL Vietnam will bring a series of Eco Day events in three days from 23 – 25/3/2018 with many interesting activities for the whole family.
Educate your children to have a proper understanding of the environment and contribute to create a future generation that is responsible for maintaining and protecting the environment with "fun learning" activities:
+ Happy Corner: (23-25​​/3/2018): bring empty bottles and cans to the event area to take part in the recycling class and receive attractive gifts.
+ Recycling Class: 10h – 21h30 (23-25​​/3/2018): children will learn and make wind chimes, cute cans or lovely wallets by themselves from eco-friendly, recycled materials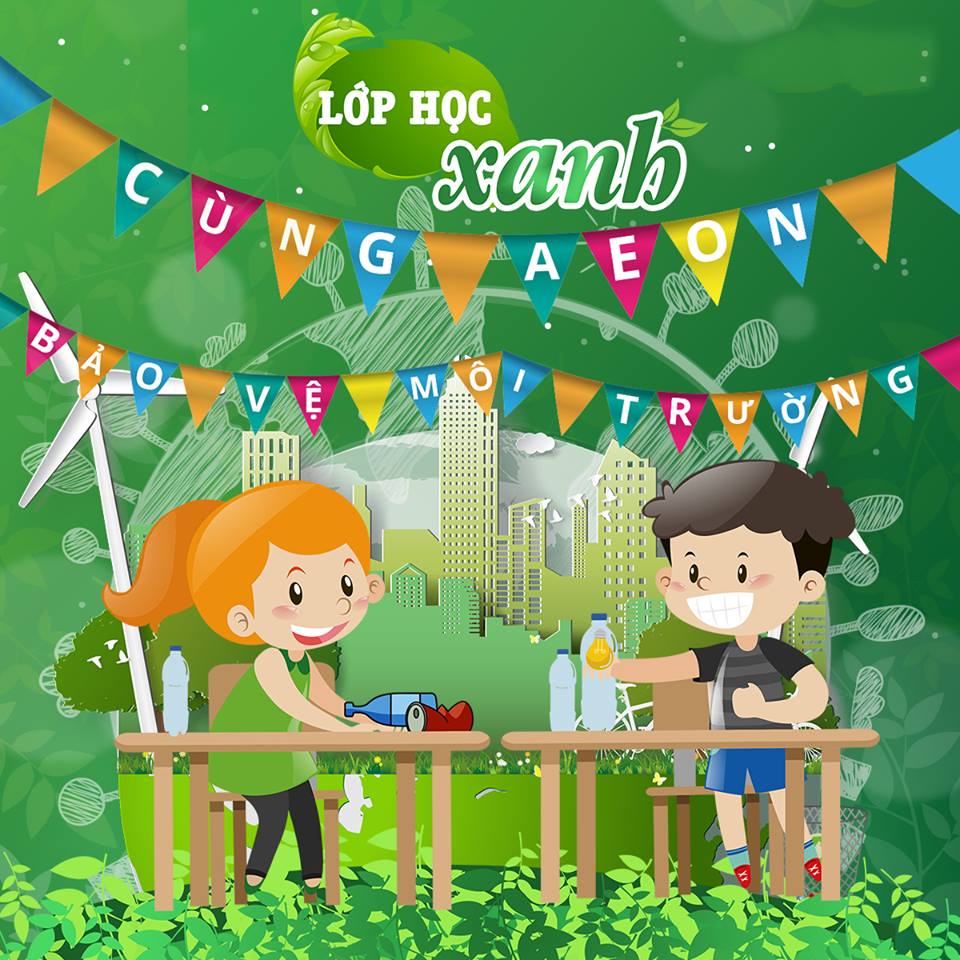 Earth Hour: 18h30 – 19h30 (24/3/2018): the main event of turning off unnecessary electric and lighting equipment in an hour will save up to 75% of the electricity of the entire shopping center to contribute a small portion in the Earth Hour 2018 campaign. And join the game during Earth Hour to receive many interesting gifts from AEON MALL.
From today, let's join with AEON MALL Vietnam in teaching children how to live greener from the simple action and do not forget to visit AEON MALL Tan Phu Celadon, AEON MALL Binh Duong Canary, AEON MALL Long Bien and AEON MALL Binh Tan to enjoy our special event!